Australia + Sydney 8-Day Welcome Week
Why Go & What's Included
Iconic Australia, and for good reason. No trip to Oz is complete without a visit to Sydney, so, what better place to start your working holiday?
Sydney is the perfect blend of beach and city, full of architectural wonders and first-rate food and just steps away from scenic coastal walks and world famous beaches. Whether you're exploring the harbour, meeting your mates for brunch, or sunbaking at Bondi, Sydney does not disappoint. And with a cool $23/hour national minimum wage, you'll have plenty left in the tank to fund all your weekend adventures!
Our 8-Day Welcome Week is sure to start your Australian working holiday off on the right foot. We'll help you navigate this iconic city (and trust us, the navigation part is key when you see the streets here!), discover hidden gems, experience unique wildlife, and prepare for an unforgettable year ahead alongside heaps of new mates. What are you waiting for?
Support & Documents
Expert guidance and SWAP support to have your Australian visa approved
Your pre-departure kit, which includes helpful visa information and travel tips
12-month Australian Working Holiday visa, allowing for multiple entries into the country
Accommodation
7 nights of hostel accommodation: 6 nights at Sydney's Wake Up! Hostel (extra nights can be arranged) and 1 night at surf camp
Luggage storage and mail holding and forwarding resources
Airport pick-up and transfer to your pre-arranged accommodation
In-Country Inclusions
One-on-one advice to discuss your resume, employment options, and to answer all of your travel questions for the duration of your time in Australia
SIM card, banking and tax file number assistance
Tours: Sydney walking tour, Aboriginal cultural tour, Bar Crawl entry
Itinerary
Day 1:
You will meet your group and guide on Monday, so you need to be in Sydney by Sunday night. No matter the day or time you land, your airport transfer will take you to the hostel where you can relax before an incredible week ahead.   Want to arrive a few days earlier to get over your jet lag or explore on your own? Sunday night is the first night of accommodation included in the tour, but if you want to book any extra nights, just let us know and we'd be happy to arrange it for you!
Day 2:
Today you will meet your guide and your new Australian travel family. How exciting! After getting to know each other, we'll help you get your bank account, SIM card and Tax File Number organised so you can start to explore Sydney stress-free! Taking you through the city on foot, we'll show you why Sydney is such a charming city, and why travellers absolutely love it. Your Instagram will be the envy of all your friends by this evening! We'll end our first day together with a welcome dinner at one of Sydney's most iconic venues. 
Day 3:
Sure, travelling is about seeing the iconic landmarks, but we also want you to experience the city from a local's perspective. Australia is home to the world's oldest continuous civilisation, so we'll spend the morning learning all about it with our own private Aboriginal Cultural Tour. After taking a good look at the Opera House and Harbour Bridge, we'll explore suburbs popular with Sydneysiders. What better way to start than by embracing Sydney's bar culture with our own private cocktail-making class! After that, we will treat you to dinner at a local hot spot, where you can try food from an incredible range of delicious cuisines.
Day 4:
Rise and shine, we're going on the road trip of a lifetime! After passing through Australia's first National Park for a short explore, you'll witness some breathtaking lookouts and coastline scenery as we drive along the Sea Cliff Bridge to our destination: surf camp! After lunch, we'll suit up for an afternoon surf lesson, a quintessential Australian experience. Afterwards, while we're all still sun-kissed with salt water in our hair, we'll take in the sunset and argue about who was the best in the water!
Day 5:
It's been wow up to now, but today is truly special. After breakfast at surf camp, we'll be back on the road as we head to the stunning Jervis Bay area, famous for a couple of things: dolphins, and the whitest sand in the world! Yes, that's right, you'll be spending the morning on a boat watching these majestic creatures jump alongside you. Afterwards, we'll organise some great beach games to get the good group vibes going.
Day 6:
Now it's time for some adulting (in the best way) by thinking about what's next on your Australian adventure. Do you want to travel up the East Coast? Sleep under the stars in the Outback? Get a bar job or start farm work straight away? We'll have two presentations: one on employment and one on travel, covering everything you need to know to make the most of your time in Australia. Once we've finished, it's back to doing what we do best – ticking that Aussie bucket list. Next stop Bondi Beach! You'll have the whole afternoon to explore, try to find the Bondi Rescue team, sunbathe, and swim!
Day 7:
It's time for our one-on-one work and travel sessions! After taking in the presentations from Friday, today is your chance to ask all your questions. We understand every traveller is different so that's why you'll sit down with one of our work and travel experts so they can provide individual support and give you every bit of help putting together your personal Australian adventure. By the end of your appointment, you will be feeling more confident and excited about what is to come, meaning it's time to celebrate. How? A Bar Crawl, of course, for your final night with your travel family.
Day 8:
Take today to look back on what we hope was one of the best weeks of your life. You've left your comfort zone, seen and experienced new things, made amazing memories, and, most importantly, you now have new mates for life. We'll fire up the barbecue and enjoy Sydney's beautiful skyline for one last time as a family while we reflect on this amazing city and how much better it was to experience it all together. I'm not crying, you're crying! 
Requirements
Thinking about taking the leap? International travel is not without rules. Check these conditions to see if you qualify.
Age
You need to be 18-35 years old (you must apply after your 18th birthday and be issued your visa prior to your 36th birthday)
Nationality
These adventures are open to Canadians only.
Required Savings
You need to have savings of $5,000 Australian Dollars if you have a return flight booked, or $7,000 Australian Dollars if you don't.
Criminal Check
Must have no criminal record.
Health Insurance
Health insurance is required for the duration of your stay.
Registration Timeline
Register on this program at least 3 months prior to your planned arrival in Australia. Do not make travel arrangements until your program coordinator gives you the go-ahead.
Duration
You can stay in Australia for up to 12 months.
Start Date
You can start at any time of the year.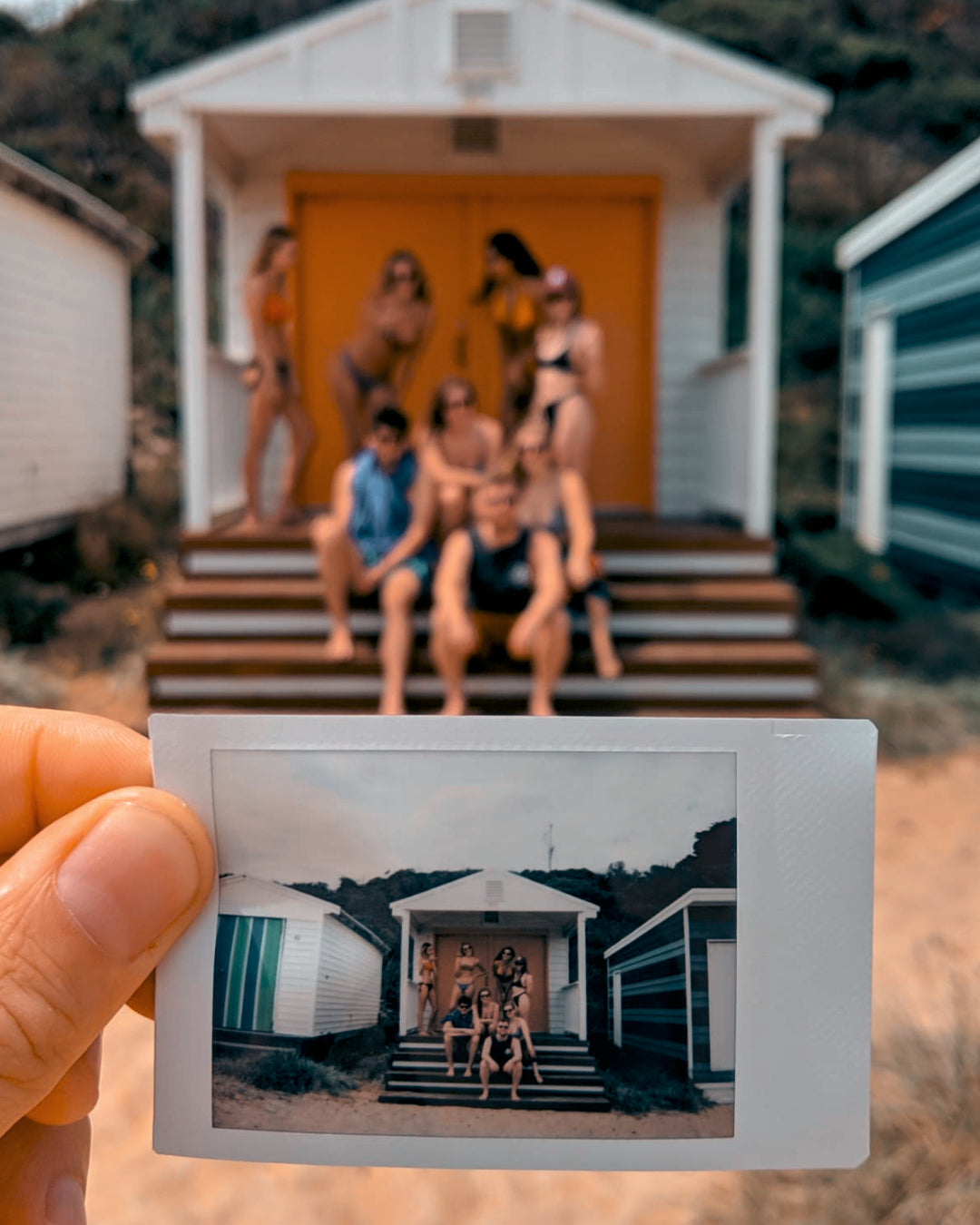 Additional Accommodation:
7 nights of hostel accommodation are included in this package. If you're planning to arrive in Sydney a few days prior to your Welcome Week or wish to extend your stay after, our team is here to make it happen.
Reach out to our team and we'll be happy to arrange additional nights for you.
How to Apply
Working and living in Australia with SWAP is easy!  Feel free to contact us with any questions you have as you get ready to take the first step.
FAQ
What is the best time of year to go to Australia?
Sydney and Melbourne offer unique experiences year-round, ensuring Australia is a fantastic destination anytime! In Sydney, vibrant beaches and outdoor activities shine during their sunny summer (December to February). Melbourne, with its art, culture, and food scene, is perfect for a visit in its mild autumn (March to May). Feel confident that you can explore Australia whenever suits you and enjoy the best of both cities regardless of the season. Our teams in Sydney and Melbourne are always ready to welcome you!
What types of jobs are available?
There's a world of opportunities waiting for you, so your job search should align with your personal interests and previous work experience. Working holidays offer the perfect chance to explore exciting job roles that may not be readily available in Canada—think kangaroo sitter, castle tour guide, or bungee jump operator! Many of our SWAP participants find positions in sectors like hospitality, retail, and tourism, allowing for flexible schedules that leave ample time for travel and exploration. 
Our local job specialists in Melbourne and Sydney are here to support you throughout the process. They can assist you in crafting a winning resume, provide valuable job leads and networking connections, and furnish you with listings. Additionally, they'll guide you through essential tasks like setting up banking, obtaining a tax number, securing a permanent address, and more—everything employers in Australia typically look for. With their expertise, you'll be well-prepared to embark on your working holiday adventure with confidence.
Can I find a job or apartment before I arrive?
We recommend waiting until you arrive in your new city before launching your job and apartment hunt. This approach allows you to get acquainted with your surroundings, meet our expert job specialists, and personally explore flats and potential employers. It's a safer approach, as online listings can sometimes be unreliable. Plus, with our support, the majority of SWAP participants find work within just 1-2 weeks after arrival, ensuring a smooth and successful start to your adventure.
Can I travel with a friend?
Absolutely! You're more than welcome to embark on your Working Holiday adventure with a friend; it's an amazing journey to share. When you sign up for the program, please make sure to inform us about your travel companion so that we can ensure both of you are enrolled in the same Welcome Week. This way, you can kickstart your adventure together!