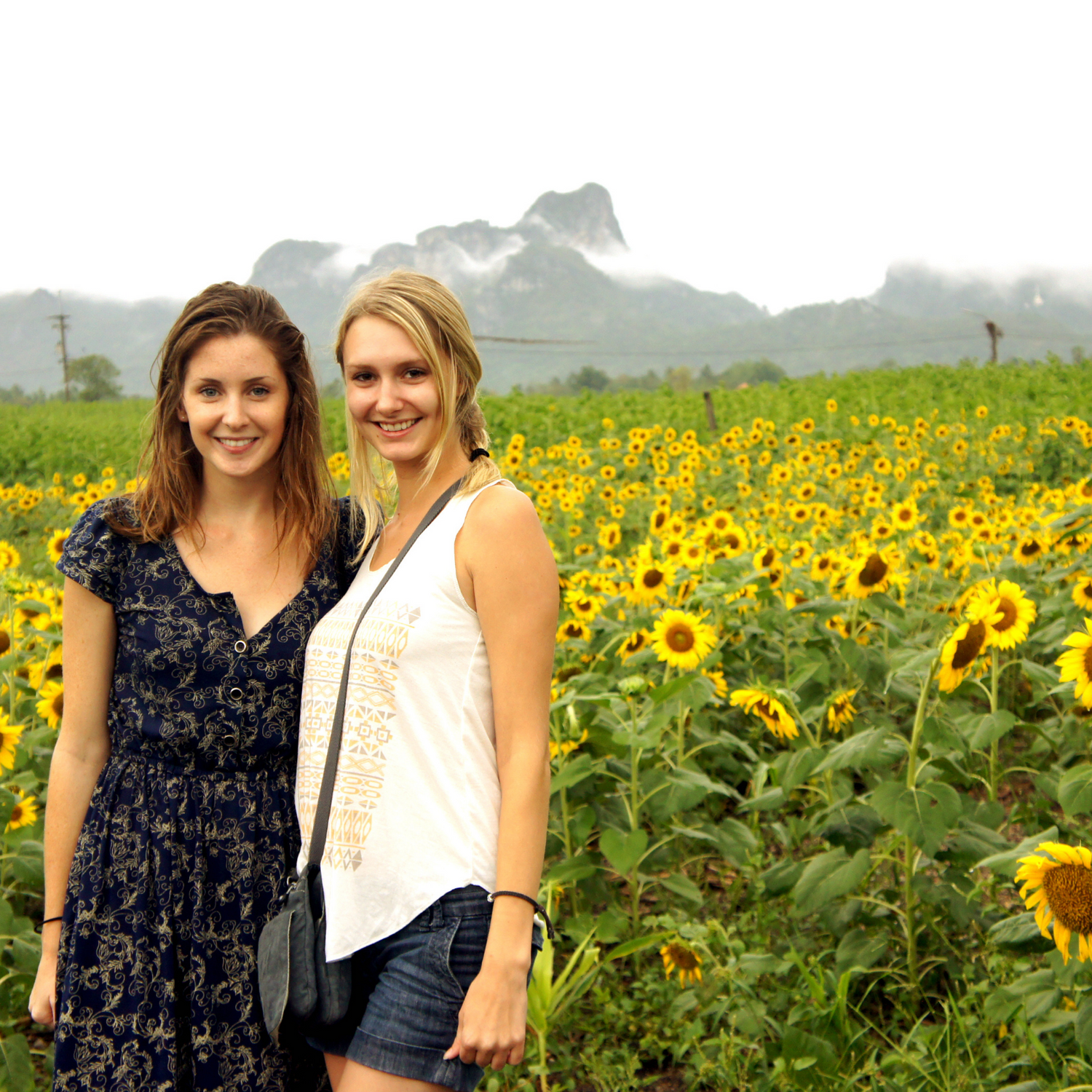 Why Go & What's Included
Thailand is calling, and it's an adventure you won't want to miss! Picture incredible food, pristine beaches, lush jungles, and endless excitement. It's a blend of tradition and modernity, overflowing with vibrant culture, breathtaking landscapes, bustling markets, and some of the friendliest people you'll meet. Whether you're exploring the cities or the islands, mastering scuba diving, indulging in fresh mangoes, or soaking in Thailand's unique culture, you will love Thailand.
On SWAP's Teach in Thailand program, you will be a respected English teacher and you'll help local students improve their language skills and foster cultural exchange. SWAP will ensure a smooth transition, find your placement for you before you leave, offer a week-long orientation at our offices in Bangkok or Chaing Mai, and provide support so you can thrive while making a difference teaching English to wonderful students!
Support & Documents
Expert guidance and SWAP support to have your Thai visa approved, no in-person appointment at the Royal Thai Consulate required
A teaching placement arranged by SWAP's Teach in Thailand team, plus pre-departure support and guidance
A participant guidebook in your GO SWAP kit with useful cultural and tourist information, teaching advice and local resources
Accommodation
Transportation from the airport to the orientation housing and then onwards to your teaching placement 
Accommodation for the duration of the program
In-Country Inclusions
All-inclusive orientation in Chiang Mai or Bangkok, which includes sightseeing trips and other excursions with your fellow teachers
A salary of minimum 28 000 THB (approximately $1100 CAD) per month, with a contract competition bonus of 20 000 THB for dual semester participants
A coordinator to help you through the entire length of your teaching program
Requirements
Thinking about taking the leap? International travel is not without rules. Check these conditions to see if you qualify.
Age
Canadians ages 20-50
Duration
Applicants can commit to a five-month (1 semester) OR a ten-month (2 semesters) teaching term.
Nationality
These adventures are open to Canadians only.
Registration Timeline
The deadline to register for the October semester is July, and the deadline for the May semester is February.
Criminal Check
Must have no criminal record.
Language/Degree Requirement
Applicants must be fully fluent in English and have completed a bachelor's degree (any major). A TESOL/TEFL certificate is not required.
Health Insurance
Health insurance is required for the duration of your stay.
Start Date
You can start during the May semester (beginning of Thai school year) and the October semester.
Required Savings
Due to legal regulations, participants will need to cover upfront expenses for their work permit, but you will be reimbursed these costs at the end of your teaching contract. Please budget for the work permit (1,600 THB for one semester, 3100THB for two semesters), visa extension (1,900 THB) and a Thai medical exam (800 THB). Depending on the province where your placement is located, an education affidavit ($50 USD), Thai criminal check (100 THB) and document stamp (260 THB) may be required.
How to Apply
Teaching in Thailand with SWAP is easy! Feel free to contact us with any questions you have as you get ready to take the first step.
FAQ
Do I need a TEFL certificate to be eligible for this program?
While having a TEFL/TESOL certificate is advised, it is not a mandatory requirement for our teaching program. To be eligible for this program, fluency in English is essential, and you must possess a bachelor's degree in any field.
I have a diploma/certificate, but not a bachelor's degree, can an exception be made?
As much as we wish there were exceptions on this program, the requirement for a Bachelor's Degree is that of the Thailand Government and is a requirement for the visa type that you'll be  applying for. It doesn't matter what field of study you have a Bachelor's Degree in but you need to have one. Furthermore, you'll need take the paper copy of your degree with you to Thailand. Both the school and the visa office will need to see it.
Can I request where I will be placed?
You can list preferences on your application (rural vs. urban, preference in what grade level you want to teach, etc.) however we can't guarantee these. Placement availability depends on what schools are most in need of teachers so it's not possible to control which areas or types of schools are hiring. The more you're open to doing, the faster we can find a placement for you.
Can I be placed with a friend?
We have placed friends together before, and usually if we cannot place you together in a school, it's possible to at least arrange shared accommodation (with both schools nearby). Availability depends on which schools are hiring and sometimes it's unlikely that a school will need two new teachers so if we can place you and a friend together, we will but if we can't, we'll do our best to find a good solution. We recommend being okay with the possibility of teaching at a school without a friend (however all schools will have at least 1 or more English speaking teachers) but we'll try our best to find an option that works for everyone.