Australia + Sydney 4-Day Welcome Week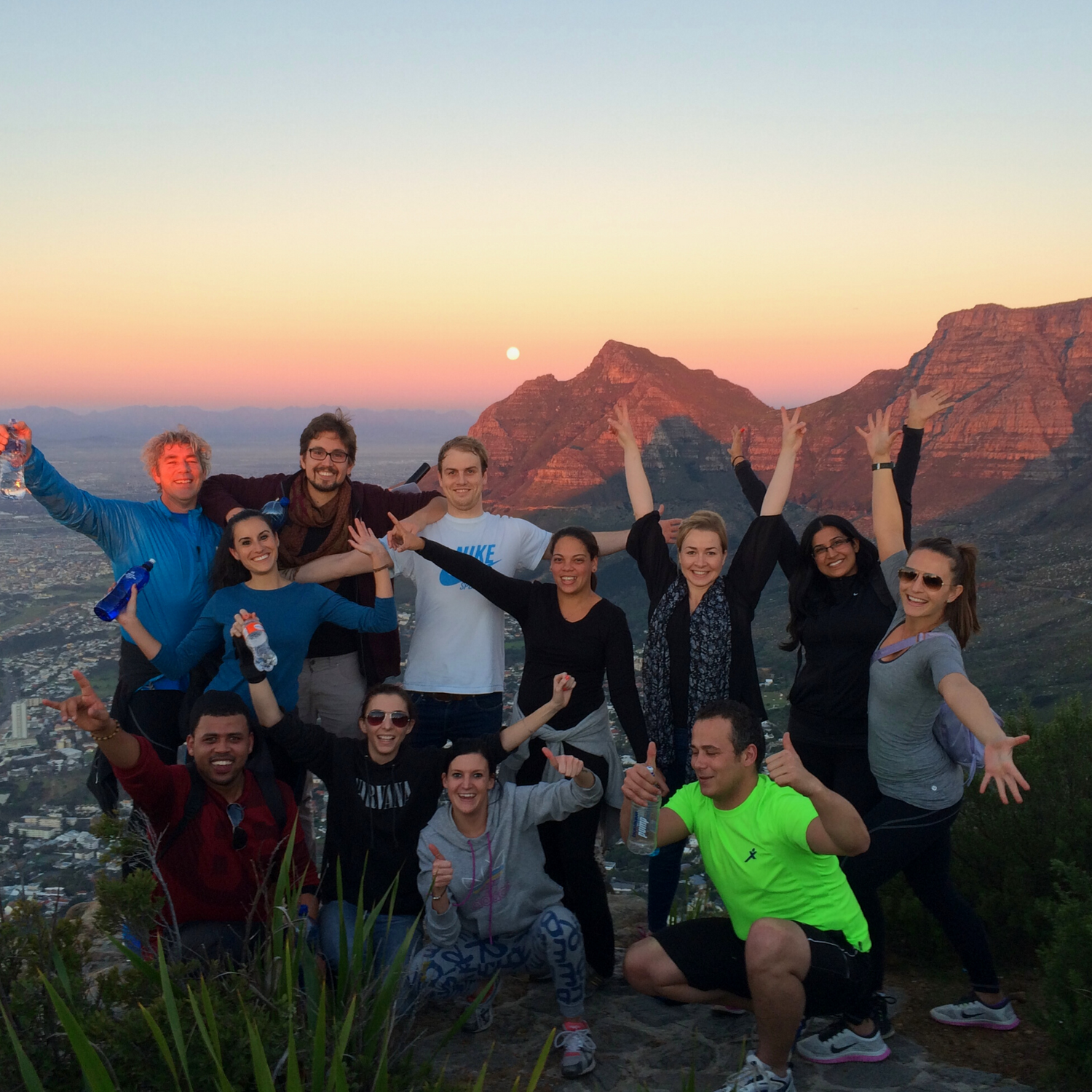 Why Go & What's Included
Enjoy the best of both worlds by calling Sydney your first "home away from home" during your Australian working holiday! Perfect parts city and beach, you really can have it all here.
Widely considered one of the most liveable cities in the world, Sydney is home to architectural wonders, international cuisine, epic harbour views, world-famous beaches, and the OG brunch culture. With a national minimum wage of $23/hour, it's no wonder it's such a popular destination with backpackers!
Explore the best of Sydney with our 4-day Welcome Week, complete with a city tour, bar crawl, sunset views, plenty of local advice, and none of the stress. Whether you want to start your working holiday by hitting the road or jumping into the job market, we'll have you ticking experiences off your bucket list before you can say budgie smugglers!
Support & Documents
Expert guidance and SWAP support to have your Australian visa approved
Your pre-departure kit, which includes helpful visa information and travel tips
12-month Australian Working Holiday visa, allowing for multiple entries into the country
Accommodation
3 nights of hostel accommodation at Sydney's Wake Up! hostel (extra nights can be arranged) and 1 night at surf camp
Luggage storage and mail holding and forwarding services
Airport pick-up and transfer to your pre-arranged accommodation
In-Country Inclusions
One-on-one advice to discuss your resume, employment options, and to answer all of your travel questions for the duration of your time in Australia
Sim card, banking and tax file number assistance
Tours: Sydney walking tour, Aboriginal cultural tour, Bar Crawl entry
Itinerary
Day 1:
You've landed and you're officially Down Under! Now it's time to get you to your hostel for your first night of accommodation. After a long flight, this place is exactly where you will want to be. Today is yours to relax and unwind before you meet up with your guide tomorrow morning. One week before your arrival, your guide will get in touch with your personalized Sydney 4-Day Welcome itinerary, so that you have an idea of what to expect. Want to arrive a few days earlier to get over your jet lag or explore on your own? Get in touch if you want to book any extra nights. We'd be happy to arrange it for you!
Day 2:
We finally get to meet you! The first thing we want to do is get you organized for the rest of your time in Australia. This morning, we will help you set up your bank account, SIM card, and tax file number. Once the paperwork is out of the way, you'll be ready for your personalized walking tour of the city. You've seen Sydney on TV, talked about coming here for years, and now you're finally getting up close to those recognizable landmarks while learning about Sydney's history, people, and culture. You will have a lot of jealous friends and followers after today's Instagram stories!
Day 3:
Your third day is all about figuring out what you want to do with your time in Oz! We will give you all the tools you need to make it the time of your life. Your guide will be helping you with anything and everything from resume writing to farm work information, to organizing any future travel plans you may have. Whether it's skydiving or strawberry picking, your guide will be able to help you. By the end of the day, you'll feel prepared, confident, and ready to take on whatever comes next! 
Day 4:
By now, we will have given you a list of things to see, places to be, and foods to eat. Now it's up to you to discover Sydney and its suburbs at your own pace. Whether you want to go for a swim at the famous Bronte Baths or explore hipster suburbs such as Newtown and Marrickville, we know this city will steal your heart. To finish off a great day, you can watch the sunset from the Sydney Tower Eye (ticket included) and get 360-degree views of the city. Isn't she beautiful?! You will also get an entry ticket to a Sydney Bar Crawl, which runs every Saturday. Get a little taste of Sydney nightlife and meet other travellers who are starting their adventure, just like you.
Requirements
Thinking about taking the leap? International travel is not without rules. Check these conditions to see if you qualify.
Age
You need to be 18-35 years old (you must apply after your 18th birthday and be issued your visa prior to your 36th birthday)
Nationality
These adventures are open to Canadians only.
Required Savings
You need to have savings of $5,000 Australian Dollars if you have a return flight booked or $7,000 Australian Dollars if you don't.
Criminal Check
Must have no criminal record.
Health Insurance
Health insurance is required for the duration of your stay.
Registration Timeline
Register on this program at least 3 months prior to your planned arrival in Australia. Do not make travel arrangements until your program coordinator gives you the go-ahead.
Duration
You can stay in Australia for up to 12 months.
Start Date
You can start at any time of the year!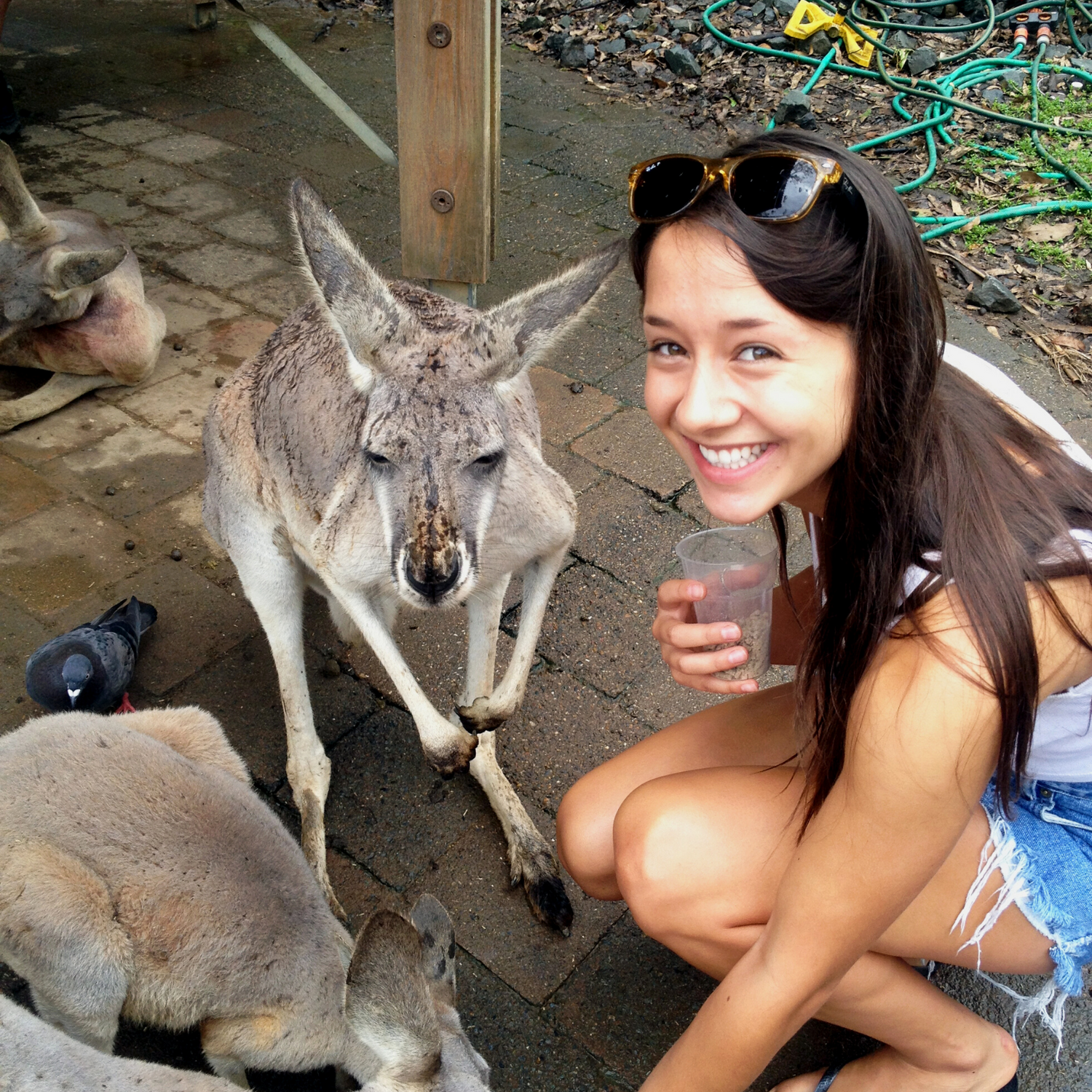 Additional Accommodation
3 nights of hostel accommodation are included in this package. If you're planning to arrive in Sydney a few days prior to your Welcome Week or wish to extend your stay after, our team is here to make it happen.
Reach out to our team and we'll be happy to arrange additional nights for you.
How to Apply
Working and living in Australia with SWAP is easy! Feel free to contact us with any questions you have as you get ready to take the first step.
FAQ
What is the best time of year to go to Australia?
Sydney and Melbourne offer unique experiences year-round, ensuring Australia is a fantastic destination anytime! In Sydney, vibrant beaches and outdoor activities shine during their sunny summer (December to February). Melbourne, with its art, culture, and food scene, is perfect for a visit in its mild autumn (March to May). Feel confident that you can explore Australia whenever suits you and enjoy the best of both cities regardless of the season. Our teams in Sydney and Melbourne are always ready to welcome you!
What types of jobs are available?
There's a world of opportunities waiting for you, so your job search should align with your personal interests and previous work experience. Working holidays offer the perfect chance to explore exciting job roles that may not be readily available in Canada—think kangaroo sitter, castle tour guide, or bungee jump operator! Many of our SWAP participants find positions in sectors like hospitality, retail, and tourism, allowing for flexible schedules that leave ample time for travel and exploration. 
Our local job specialists in Melbourne and Sydney are here to support you throughout the process. They can assist you in crafting a winning resume, provide valuable job leads and networking connections, and furnish you with listings. Additionally, they'll guide you through essential tasks like setting up banking, obtaining a tax number, securing a permanent address, and more—everything employers in Australia typically look for. With their expertise, you'll be well-prepared to embark on your working holiday adventure with confidence.
Can I find a job or an apartment before I arrive?
We recommend waiting until you arrive in your new city before launching your job and apartment hunt. This approach allows you to get acquainted with your surroundings, meet our expert job specialists, and personally explore flats and potential employers. It's a safer approach, as online listings can sometimes be unreliable. Plus, with our support, the majority of SWAP participants find work within just 1-2 weeks after arrival, ensuring a smooth and successful start to your adventure.
Can I travel with a friend?
Absolutely! You're more than welcome to embark on your Working Holiday adventure with a friend; it's an amazing journey to share. When you sign up for the program, please make sure to inform us about your travel companion so that we can ensure both of you are enrolled in the same Welcome Week. This way, you can kickstart your adventure together!