New Zealand 7-Day Welcome Week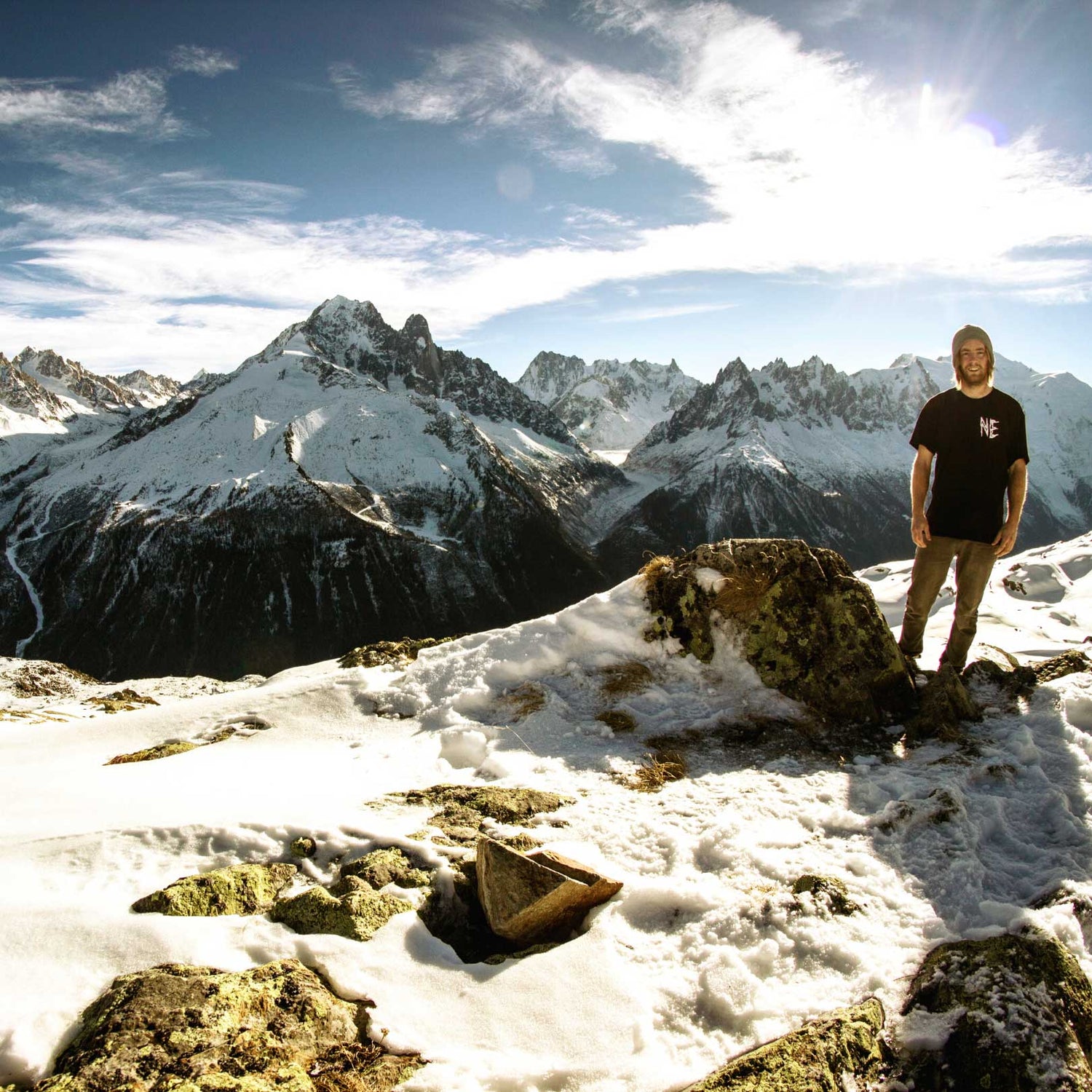 Why Go & What's Included
It turns out the fantasy world of hobbits, dragons, dwarves, and wizards exists in a very real place! New Zealand's vast landscapes are popular with film crews for a reason. If you were blown away by those stunning mountains, enchanted forests, turquoise lakes, rolling hills, and tranquil rivers on screen, this is your chance to experience the magic in person!
Aotearoa (New Zealand) is the birthplace of bungee jumping, rich Māori culture, and one of the most road-trip friendly places you can visit! With a population of 4.5 million people (and over 30 million sheep), in a landmass equivalent to that of the UK, most of the time you can see the beauty of New Zealand without the hordes of tourists.
Join our 7-day Auckland Welcome Week to kickstart your working holiday with zero stress and all the fun. We'll have you saying "sweet as" in no time with city tours, new mates, workshops, road trips, waterfalls, and more!
Bilbo Baggin's called – it's time to go to New Zealand!
Support & Documents
Expert guidance and SWAP support to have your New Zealand visa approved 
Your GO SWAP kit, which includes helpful visa information and pre-departure tips
23-month New Zealand Working Holiday visa, allowing for multiple entries into the country
Accommodation
Airport pick-up and transfer to your pre-arranged accommodation
4 nights of hostel accommodation in Auckland (additional nights can be arranged) and 2 nights of accommodation during your road trip 
Luggage storage and mail holding and forwarding services
In-Country Inclusions
Arrival orientation with our local staff: learn vital information on red-tape issues, how to find work and accommodation, and what to expect while living and travelling in New Zealand
Detailed job-hunting and travel planning workshop
Tours: Auckland city walking tour, Rangitoto Island day trip ferry ticket
Itinerary
Day 1:
Kia ora! Today is your official arrival day. You will be transferred from Auckland International airport directly to your arrival accommodation. Use this day to unwind after your long journey, catch up on sleep and also connect with other working holiday makers starting their New Zealand adventure this week. Use our WhatsApp group to arrange to meet others to explore Auckland and grab some food and drinks.   Want to arrive a few days earlier to get over your jet lag or explore on your own? Get in touch if you want to book any extra nights. We'd be happy to arrange it for you!
Day 2:
You'll be meeting the BUNAC team at 10am at the hostel. During this time, we'll check that you've got everything you need to get the essentials sorted today. During our Auckland city walking tour, our local team will show you around the city and what it has to offer. The best places for coffee, amazing places to eat, what bars you need to visit and what sights are must-see will all be covered off to get you living like a local in no time! During your walking tour we'll also visit the bank to get you set up with your local NZ account, get your local SIM card sorted, and cover what you need in order to get your IRD tax number.   You'll have a free afternoon and evening to explore some more of Auckland with your group.
Day 3:
Today is all about providing you with what you need to know about working and travelling in New Zealand. You'll attend our job workshop where we will get your CV Kiwi employer ready, run over what type of work is available, and start to assist you in finding employment - that's if you are ready to start looking straight away. Our team will host a New Zealand travel session to help you get started with your travel plans! We have recommendations for the North and South Island, and will let you know when the best times are to visit each place.   We'll finish up the day by taking a ferry over to Devonport: a relaxed bay side village in Auckland with lots of explore. We'll head for dinner at a local restaurant with the group.
Day 4:
After your free evening last night, enjoy a lazy morning. We suggest grabbing breakfast and coffee at Commercial Bay and taking a walk down to Wynyard Quarter to take in the sights before getting ready for an informative day on all things working and travelling in New Zealand. Today is all about finalizing your New Zealand plans. Attend a drop-in session with the Work New Zealand team who will be on hand to provide any additional assistance or guidance that you need.
Day 5:
Departing Auckland, first stop is Whangarei Falls on our way North, arriving in the Bay of Islands around midday. Check out the sights surrounding Paihia, including New Zealand's most historic location Waitangi - the "Birthplace of the Nation". Northland is rich in history and Maori culture with crystal-clear water, huge kauri forests and plentiful islands to explore.
Day 6:
Today you get a full day to explore the amazing Bay of Islands. This place has an awesome selection of
water and land-based adventure activities so take the opportunity to go fishing, sailing, dolphin swimming, nature walking, or just relax on one of the great beaches in the area.
Day 7:
The last day of the tour - time to finish on a high! After breakfast we will head a little further north to Kerikeri - Northlands largest town and home to some of the most amazing hikes and waterfalls. After a morning full of hiking and chasing waterfalls, we will head to the "Old Packhouse" Farmer's market for lunch, famous for its fresh produce and amazing coffee, before heading back to Auckland. The 7th night of accommodation is not provided as part of your package. If you would like to add on another night of accommodation, let the SWAP team know and they'll sort this out for you!
Requirements
Hoping to become an honourary Kiwi? Sweet as! Check these conditions to see if you qualify.
Age
You need to be 18-35 years old (you must apply after your 18th birthday and be issued your visa prior to your 36th birthday)
Required Savings
You must have the amount of $4,200 NZD saved in your account as of the day you submit your application. These are called support funds and are a requirement of the New Zealand government.
Duration
You can stay in New Zealand for up to 23 months.
Nationality
These adventures are open to Canadians only.
Health Insurance
Health insurance is required for the duration of your stay.
Start Date
You can start at any time of the year, but we recommend that you plan your arrival around the Welcome Week start dates.
Criminal Check
Must have no criminal record.
Registration Timeline
Register on this program at least 3 months prior to your planned arrival in New Zealand.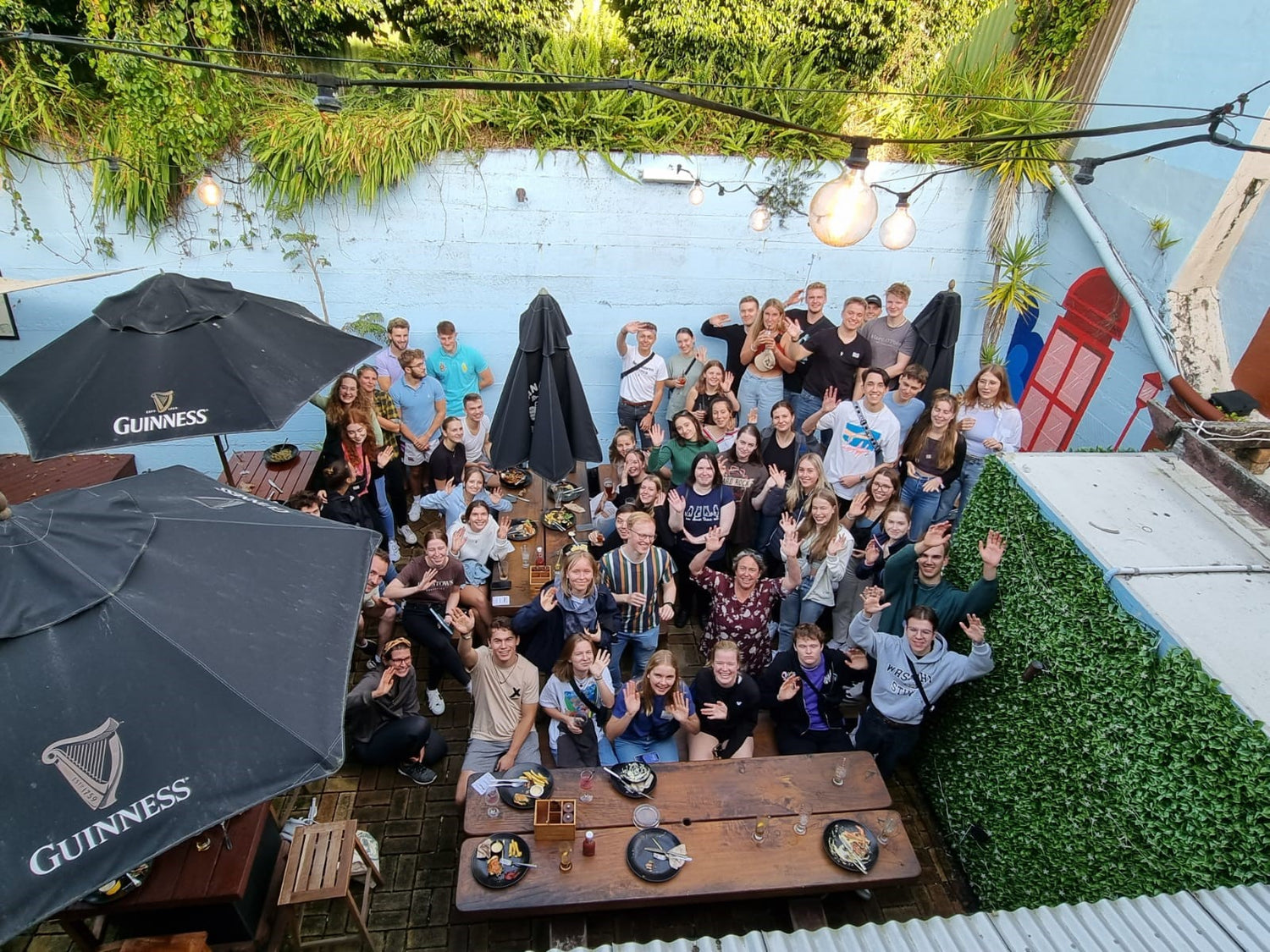 Additional Accommodation
6 nights of hostel accommodation are included in this package. If you're planning to arrive in Auckland a few days prior to your Welcome Week or wish to extend your stay after, our team is here to make it happen.
Reach out to our team and we'll be happy to arrange additional nights for you.
How to Apply
Working and living in New Zealand with SWAP is easy! Feel free to contact us with any questions you have as you get ready to take the first step.
FAQ
What is the best time of year to go to New Zealand?
When considering the best time to embark on a 1-2 year working holiday experience in New Zealand, it all comes down to your preferences and priorities. If you relish warm weather and outdoor adventures, the summer months from December to February are ideal, offering beach escapades and hiking opportunities. Autumn, spanning from March to May, boasts pleasant weather and vibrant fall foliage, often with a more relaxed atmosphere as tourist crowds dwindle. For winter sports enthusiasts, the months of June to August promise exceptional ski experiences. Spring, from September to November, brings blossoming flora and returning wildlife. Ultimately, your choice should align with your interests and the job opportunities you're seeking – our Auckland team is ready to greet you at any time of the year!
What types of jobs are available?
In New Zealand, a realm of exciting possibilities awaits your working holiday journey, tailored to your passions and prior work experiences. This experience grants you the chance to delve into captivating job roles that might not be readily available back home—think wildlife sanctuary helper, Maori cultural guide, or skydiving instructor! Many of our SWAP participants find roles in vibrant sectors such as hospitality, retail, and tourism, offering flexible schedules that allow ample room for travel and exploration. After all, the last thing you'd desire is to relocate to a new country only to be confined within office walls all day long!
Guiding you through this exhilarating journey, our dedicated support team stationed in Auckland is here to back you every step of the way. They are poised to assist you in sculpting an impressive resume, provide valuable job leads and networking contacts, and equip you with comprehensive listings. Furthermore, they'll navigate you through crucial tasks like setting up a local bank account, obtaining a tax number, securing a fixed address, and more—meeting the expectations of New Zealand employers. With their seasoned guidance, you'll be fully prepared to venture into your working holiday experience with unwavering confidence.
Can I find a job or apartment before I arrive?
We recommend waiting until you arrive in your new city before launching your job and apartment hunt. This approach allows you to get acquainted with your surroundings, meet our expert job specialists, and personally explore flats and potential employers. It's a safer approach, as online listings can sometimes be unreliable or even fraudulent. Plus, with our support, the majority of SWAP participants find work within just 1-2 weeks after arrival, ensuring a smooth and successful start to your adventure.
Can I travel with a friend?
Absolutely! You're more than welcome to embark on your Working Holiday adventure with a friend; it's an amazing journey to share. When you sign up for the program, please make sure to inform us about your travel companion so that we can ensure both of you are enrolled in the same Welcome Week. This way, you can kickstart your adventure together!